QuickBooks offers two core products: QuickBooks Online (QBO) and QuickBooks Desktop. Under the Desktop umbrella, there are three locally-hosted versions: Pro Plus, Premier Plus, and Enterprise. Under QBO, there are four cloud-based versions: Simple Start, Essentials, Plus, and Advanced. Each program caters to a different level of business accounting needs. Which one is right for your business or nonprofit? Here's a look at how some of the features work in QuickBooks Online and QuickBooks Desktop.
Functionality
QBO is well-suited for small businesses with multiple users, particularly those in e-commerce. Business News Daily ranks QBO as their top pick for accounting software for small businesses in 2022. QBO is also PC Mag's best choice for online accounting software for small to midsize businesses in 2022. QBO is user-friendly, provides businesses with flexibility, and features automated workflows, such as billing and invoicing. Users also have the ability to sync bank transactions automatically.
QuickBooks Desktop is well-suited for businesses that manage books across multiple companies or require advanced inventory, job costing, or reporting capabilities. QuickBooks Premier Plus and QuickBooks Enterprise also provide industry-specific inventory capabilities that are particularly helpful for manufacturers, wholesalers, and retailers.
Accessibility
QBO is a cloud-based software that allows multiple users to access accounting information anywhere, anytime. QBO subscribers can also access their accounts through a mobile application. QBO provides automatic data backups and the ability to restore company files with data. QBO Simple Start supports a single user, QBO Essentials supports up to three users, QBO Plus supports up to five users, and QBO Advanced supports up to 25 users.
QuickBooks Desktop is a locally-hosted software that users download to a computer. While users have to purchase additional licenses to use QuickBooks Desktop on multiple computers, QuickBooks Pro Plus supports up to three concurrent users, QuickBooks Premier Plus supports up to five, and QuickBooks Enterprise supports up to 40. QuickBooks Enterprise has an add-on available for purchase to grant cloud access.
Shareability
Because QBO is cloud-based, your CPA can access your accounting information in real-time. With QuickBooks Desktop, you have to create an "Accountant's Copy" of your data file to send to your CPA. When your CPA returns the file, you have to import the changes.
Integration
All versions of QuickBooks allow users to integrate certain add-ons and cloud-based applications. QuickBooks Desktop allows for more than 200 application integrations, while QBO allows for more than 650.
QBO integrates with apps for time tracking, payroll, credit card processing, invoicing, project management, and inventory. QBO users can also integrate with specific point-of-sale systems, such as Square, and online payment systems like PayPal and Bill.com. In addition, QBO users can integrate customer relationship management (CRM) software, including Mailchimp, Salesforce, and HubSpot. Other popular app integrations include Fathom, Expensify, and DocuSign.
Scalability
QBO makes scalability easy. As your business grows, you can upgrade to any other QBO plan and expand your functionality with add-ons. If you use QuickBooks Desktop, you can also use add-ons and upgrade your plan as your needs change. However, converting your data to the new software can be complex.
Updates & Support
QBO is a monthly subscription, so users have continuous access to the latest product, feature, and security releases through automatic updates. QuickBooks Desktop is an annual subscription, so users have to purchase the latest version of the software each year to maintain access to updates and features. For example, after May 31, 2022, all users of 2019 QuickBooks Desktop programs will no longer have access to QuickBooks Desktop Payroll Services, Live Support, Online Backup, Online Banking, and other services through software and will no longer receive security updates.
Making the Right Choice
Ultimately, the right choice for your organization comes down to your specific needs. For most small businesses and nonprofits, QBO provides the preferred features and optimal functionality to support successful accounting operations.
Smith, Sullivan & Brown (SSB) provides personalized QuickBooks consulting services to individuals, businesses, and nonprofit organizations, whether they use QBO or QuickBooks Desktop. SSB's QuickBooks Training & Support Team includes two QuickBooks Certified ProAdvisors who help clients ensure they are utilizing QuickBooks to its fullest potential.
If you want to learn about standard and advanced features or need help setting up and configuring your company data file, reviewing and reconciling your QuickBooks data, or troubleshooting issues, we're here to help. To learn more, contact us today.
by Maureen L. Sullivan, CPA & Lucy Pacheco, Manager
Lucy Pacheco is a Senior Accountant & Nonprofit Tax Manager at Smith, Sullivan & Brown. As a QuickBooks Certified ProAdvisor, Lucy specializes in QuickBooks consulting and analysis services. She has experience in individual, corporate, and nonprofit taxation and provides budgeting, forecasting, and financial statement preparation services.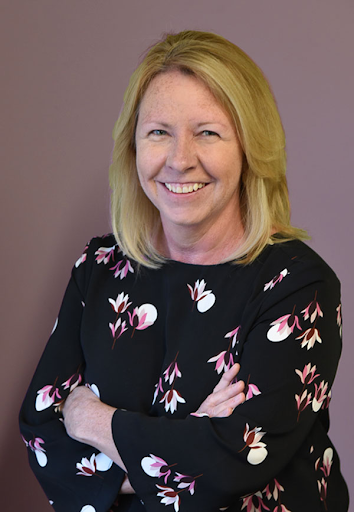 Maureen Sullivan, CPA is a Partner at Smith, Sullivan & Brown. Maureen manages the firm's small business and individual accounting and tax services. She is also responsible for supervising the SSB's peer review program and ensuring the firm's compliance with industry-wide standards.